Regular price
$260.00 USD
Regular price
Sale price
$260.00 USD
Unit price
per
Sale
Sold out
If you love Texas as much as we do, you will appreciate all the Texas pecan love in this box!  
For a state as big and diverse as Texas, we bring you the Texas Box.  Quite literally, it's everything we sell. Guaranteed to bring as much joy to your office parties and oversized family gatherings as living in or visiting the Lone Star state, this is a box for those who appreciate that yes, everything is bigger in Texas. We made it bigger in size and flavor so you can prove to all your guests exactly what made southern hospitality so famous.
 TEXAS BOX INCLUDES:
Shortbread Cookies tin 2 dozen
Our cookies are so good they could single handedly boost the Texas obesity rate. The stuff of dreams, they're light, crispy, sweet and spicy. They're loved by all and perfect for any occasion.
 Texas Trio tin 16 oz
Perfect for the spice lovers out there we have our Killer Pecans, Smokin' Pecans and Cinnamon Pecans all in one tin.  If you want to satisfy your all your spicy, salty, sweet cravings, this is the tin for you. It's also sure to please with its Texas flad lid, a festive addition to any party.
 Rosemary Pecan bag 8 oz
The perfect blend of roasted pecan, extra virgin olive oil, rosemary and sea salt, our Rosemary Pecans are sure to please any crowd, and fit perfectly on any cheese tray or as a side to your favorite alcoholic beverage. 
Smokin' Pecans bag 12 oz
Smokin' Pecans have the perfect amount of smoky flavor and BBQ spice. They pack a little less heat than our Killer Pecans, and are made using paprika, garlic and onion for those delectable Tex-Mex flavors.
Killer Pecans bag 12 oz
The original spice that made us famous, original spice Killer Pecans bring the crisp crunch, spice and sweetness folks love.  Made with meaty Texas pecans, cumin, brown sugar and some kick you in the pants red chili they are sweet and spicy just like Texas.
Korean Spice Pecans bag 8 oz
Korean Spice Killer Pecans are a hot, tangy, salty barbecue with a twist. This flavor is inspired by gochujang, a sauce used in Korean barbecue, maybe the only culture to master the art of the grill outside of Texas. It's got that sweet, yet spicy, flavor that put our pecans on the map, so we thought we'd pay homage to the diverse range of flavors that make Texas a cooking capitol. 
Killer Pecan Toffee 12 oz bag
Layered thick with the same quality ingredients that make our other products so irresistible, we have Killer Pecan Toffee. With a base of dark, sweet, caramelized toffee supporting our classic milk chocolate and sprinkled with delectable chunks of Killer Pecans, our toffee is once more bringing you the perfect combination of sweet, spicy, crunchy and delicious. 
Dark Chocolate Dynamite Pecans tin 10 oz

Our famous Killer Pecans dipped in rich dark chocolate will create an experience any chocolate lover wont be able to forget. Once again we bring you the delectable combination of  sweet and spicy. 
 Raspberry Chipotle Jam 6 oz jar
Rich, dark raspberry jam with the surprise smokey kick of chipotle pepper.   It's everything you love about raspberry jam with a little Texas Twist.  Made in McKinney Texas by the award winning Jelly Queens.  Perfect for pairing with cheese and your favorite Killer Pecan flavor like blue cheese and Original Spice Killer Pecans.  
 Peach Rosmary Jam 6 oz jar
Summer peaches preserved with just a little kiss of rosemary.  It's a jam for breakfast toast, the epicurean PBJ and the perfect match for camembert and Rosemary Killer Pecans.  We're sure you can think of more to do with this delicious jam Made in McKinney Texas by the award winning Jelly Queens. 
Killer Spice Rub 1.5 oz pouch X 2
Add a little bit of kick to your favorite meats. Grill your chicken, beef, pork, turkey or brisket with flavor the size of Texas. We know all you dads out there are always trying to up your game on the grill and impress the neighborhood. Our spice rub may just be the difference between you and Bill in your unofficial show down.
Eggnog Pecans 8 oz bag
If you love eggnog you're going to love these pecans and if you don't love eggnog you're going to love these pecans! Crispy, crunchy cinnamon pecans, dipped in creamy white chocolate and dusted with powdered sugar and nutmeg.  Who created your new favorite holiday treat? Christmas Fairies? Santa's Elves? No, it was the Chocolatiers at Dude Sweet Chocolate, makers of Chocolate Dynamite Killer Pecans and the also new Chocolate Dynamite Fudge.  Now pour yourself a glass of rum, brandy or whiskey and get in the holiday mood with some Eggnog Pecans.
Chocolate Dynamite 3 piece box
This much chocolate is difficult to describe.  Is it a brownie, is it fudge, is it a truffle? It's the best of all three! This 2"X2"X2" square of chocolate heaven is soft, butter toffee, but we are calling it fudge, only better. Dense dark chocolate with the creamy texture of the inside of a truffle laced with some spicy Killer Pecans and coated with a thin, crisp dark chocolate exterior.  It's a mouthful of wow!  Three squares in each 2" X 2" X 4" box.
Cinnamon Pecans 4 oz bag
Jr. Mammoth Texas pecans are coated in the perfect ratio of cinnamon, sugar and salt and no spice!  Our Cinnamon Pecans are a delicious sweet treat that hits all the right sweet and salty notes to satisfy your sweet tooth and curb your cravings. It's like a bite sized low carb snickerdoodle cookie in a bag. 
Our products are made deep in the heart of Texas using only the highest quality, natural ingredients.
Share
View full details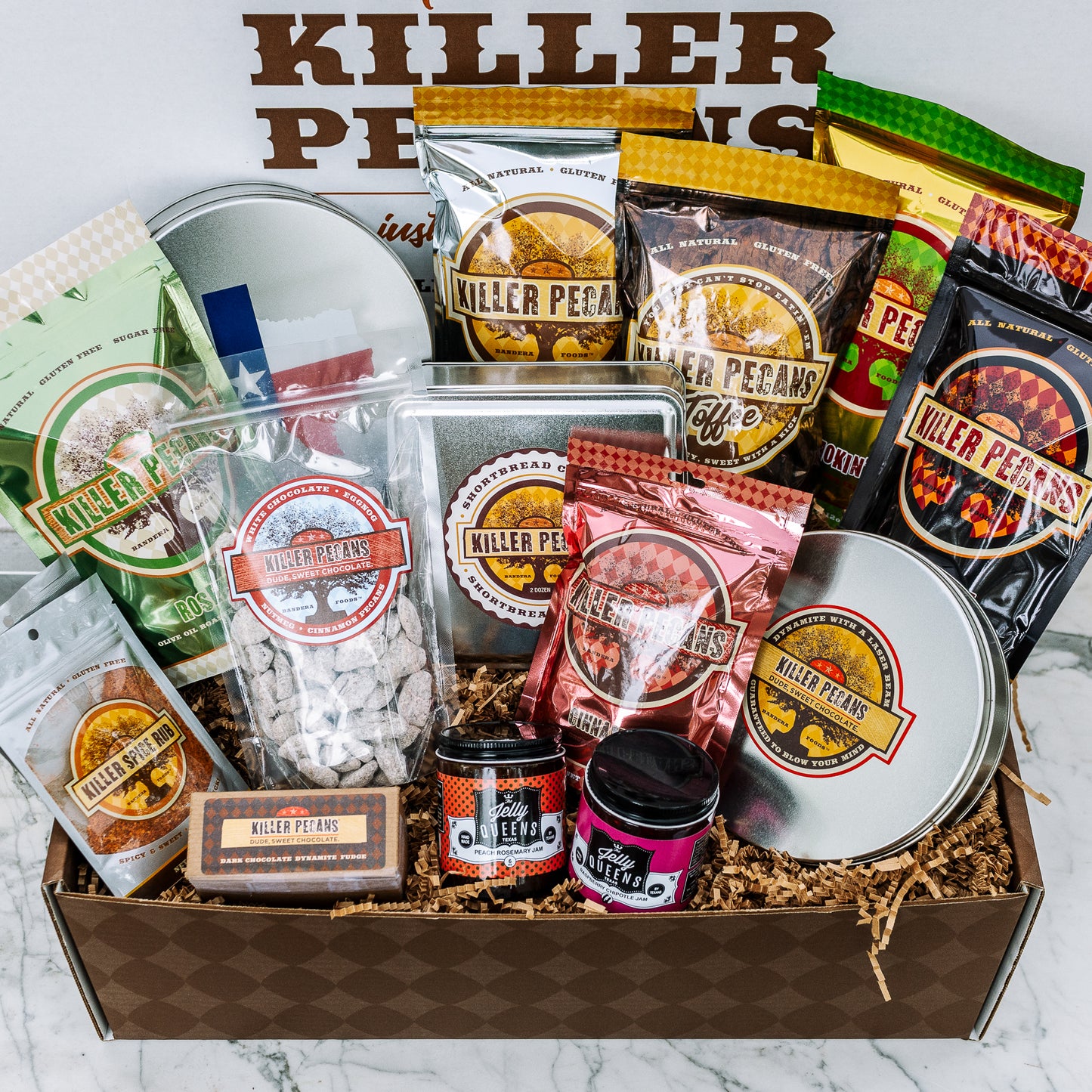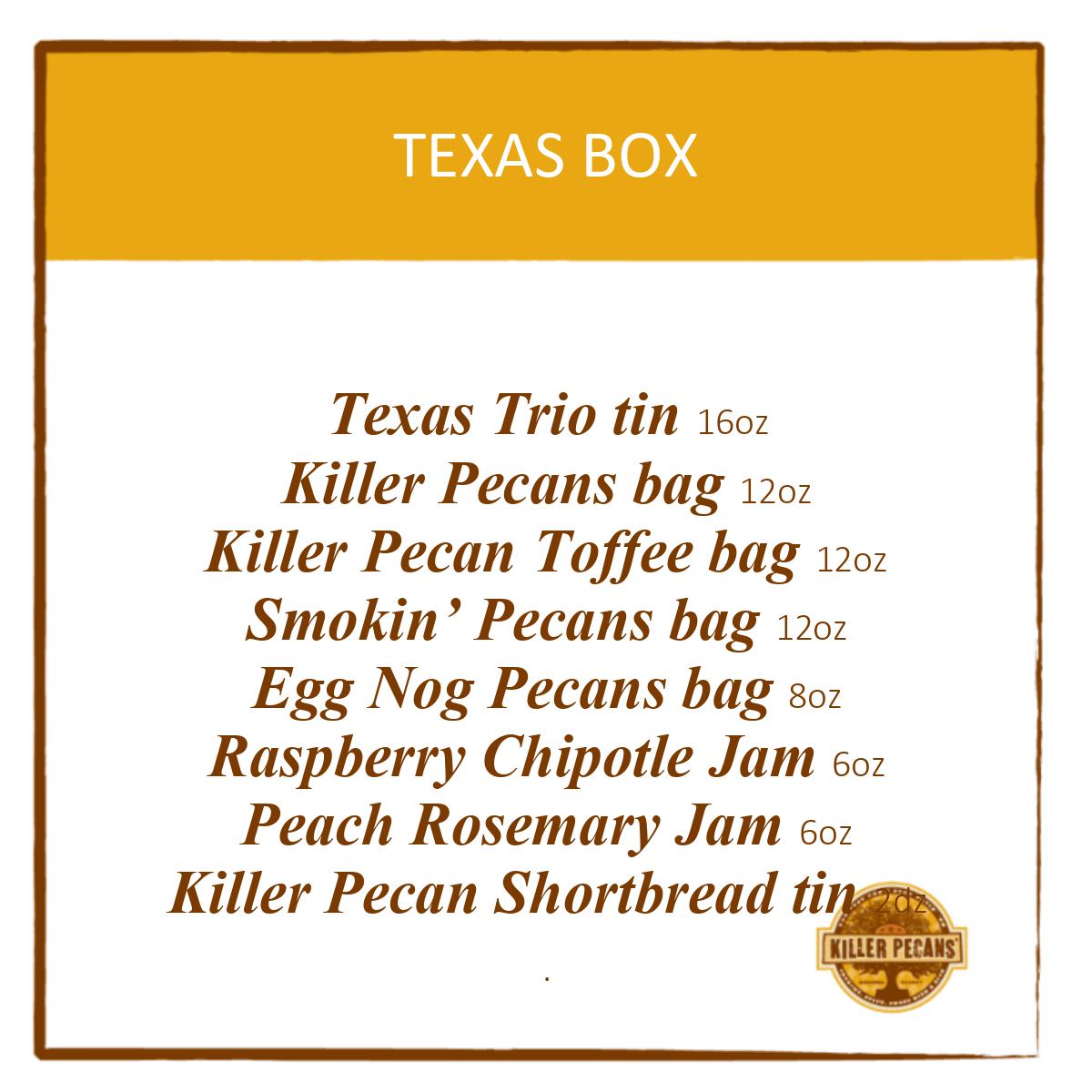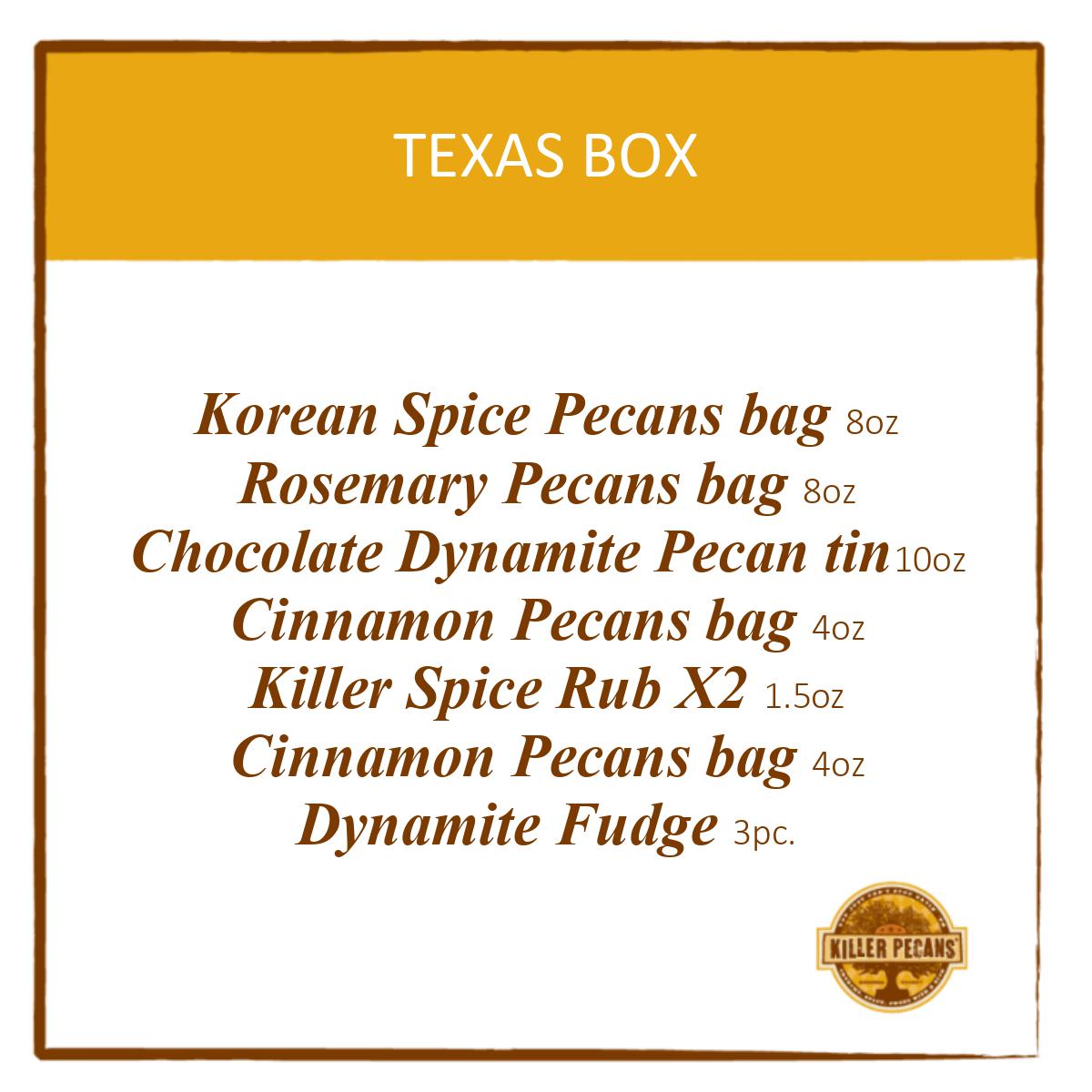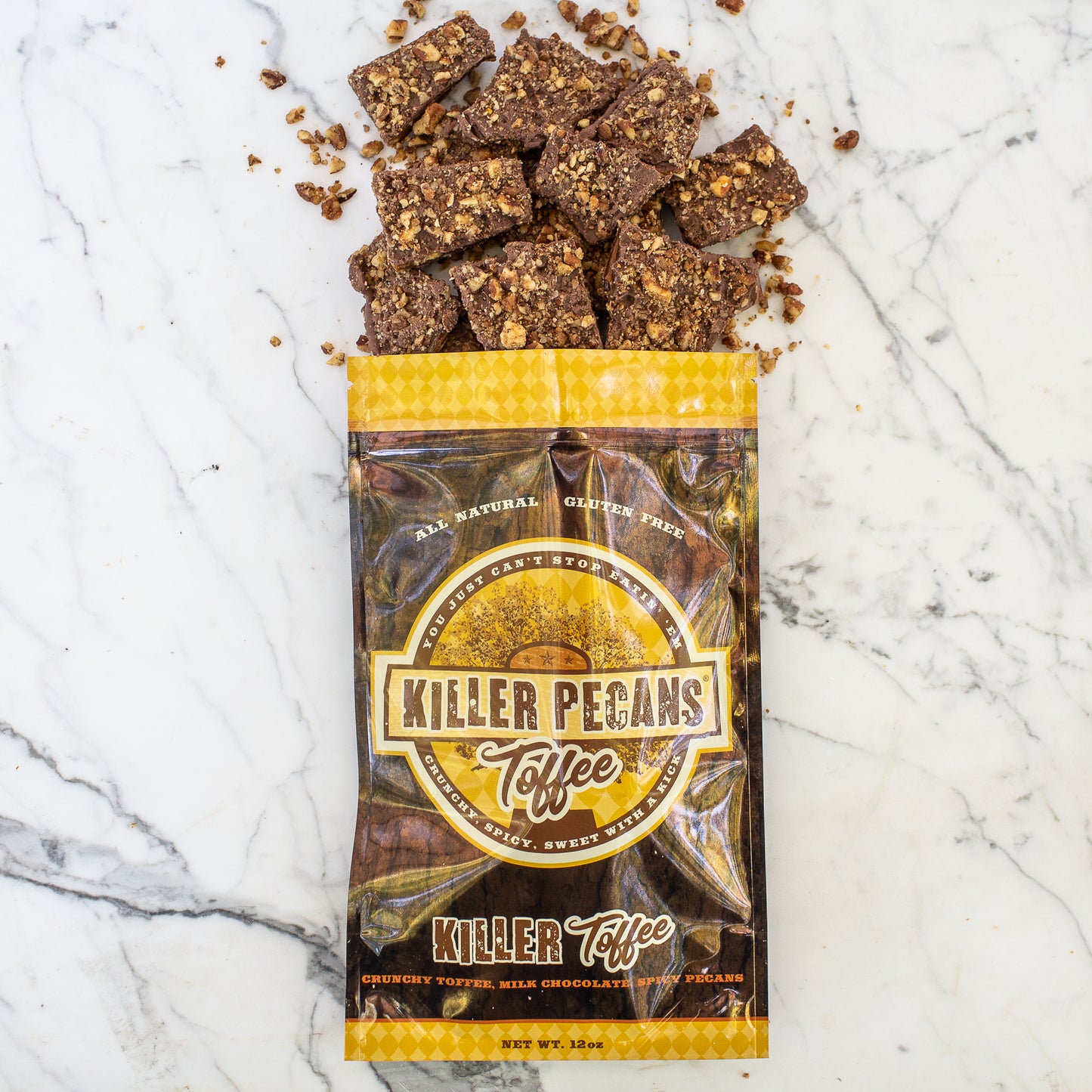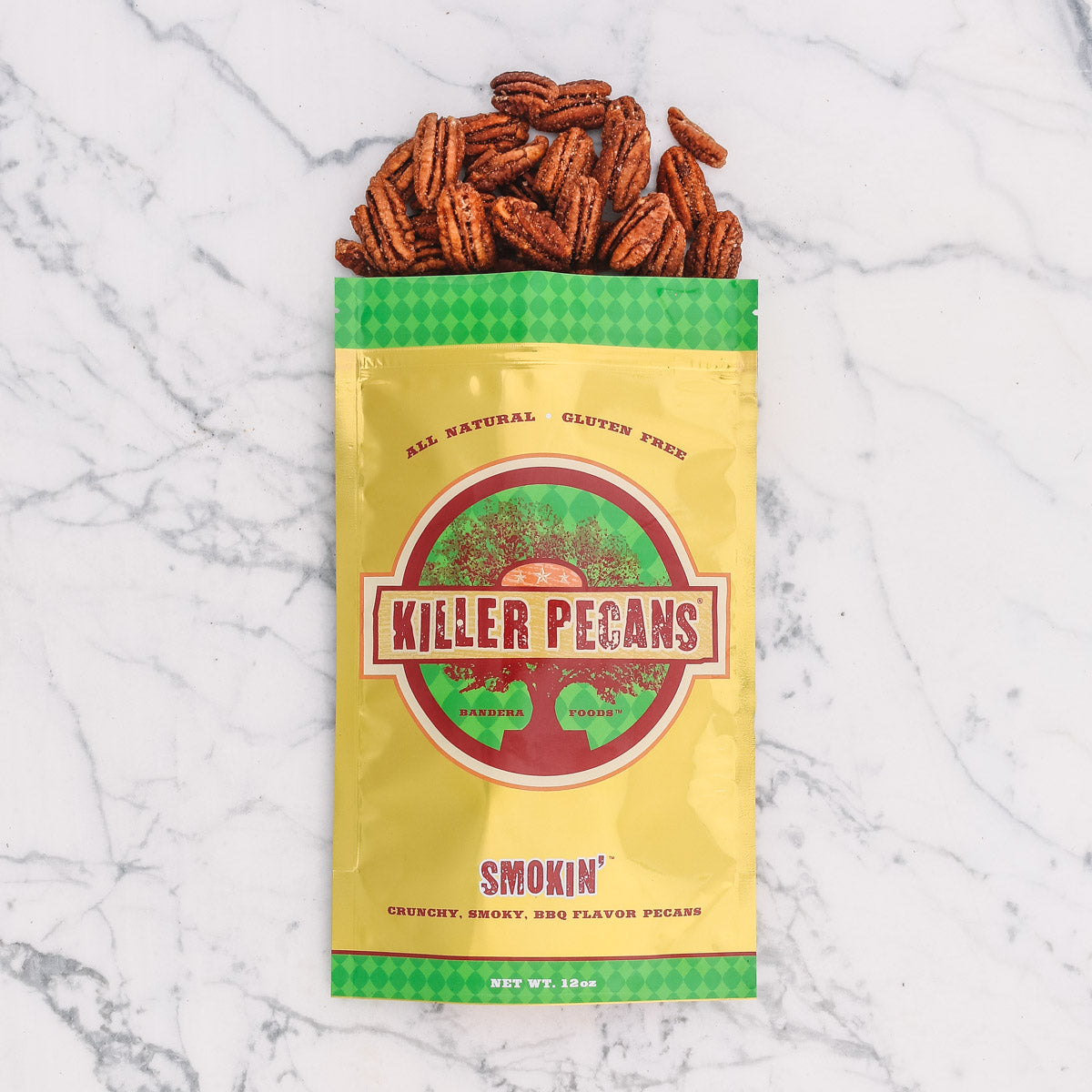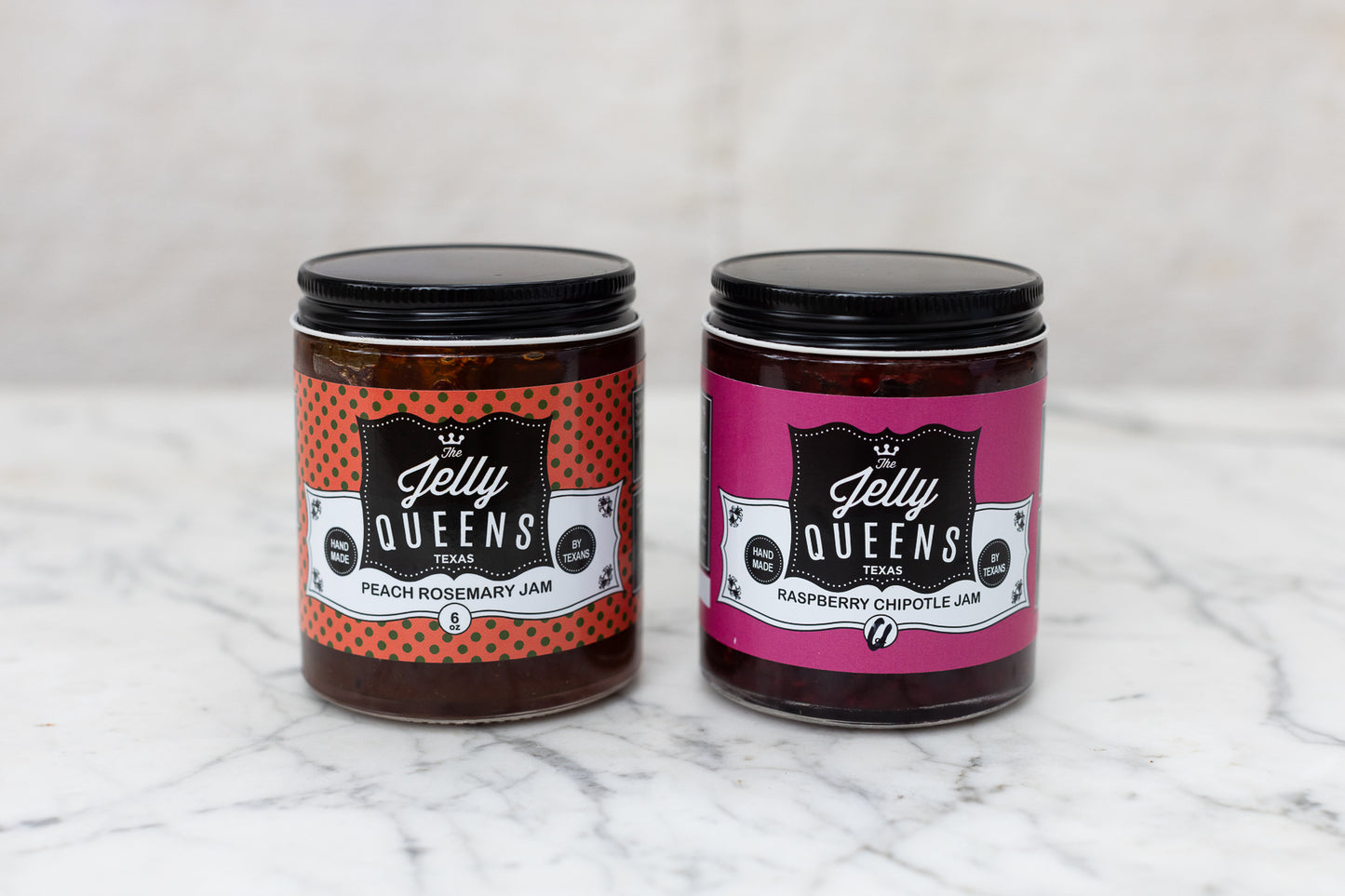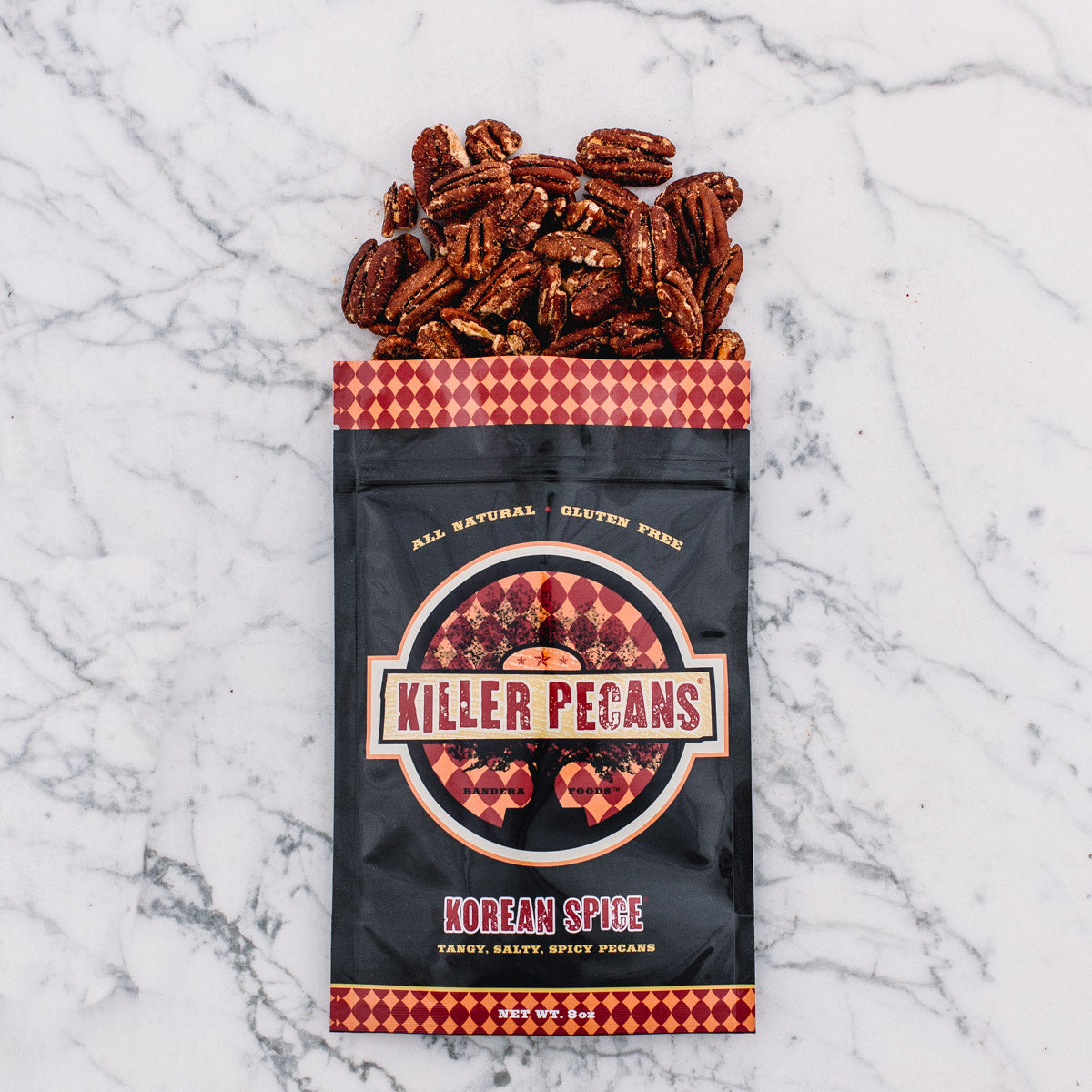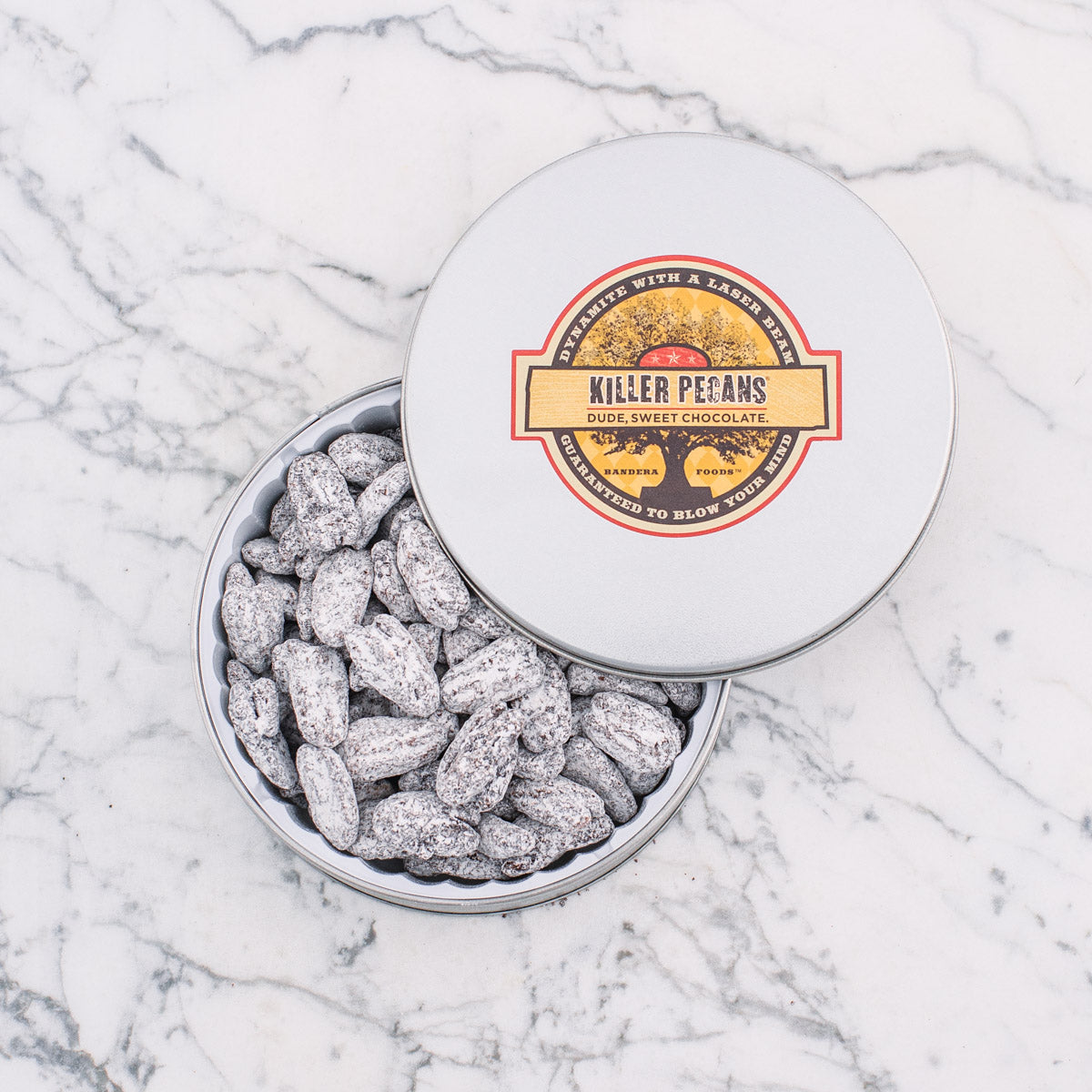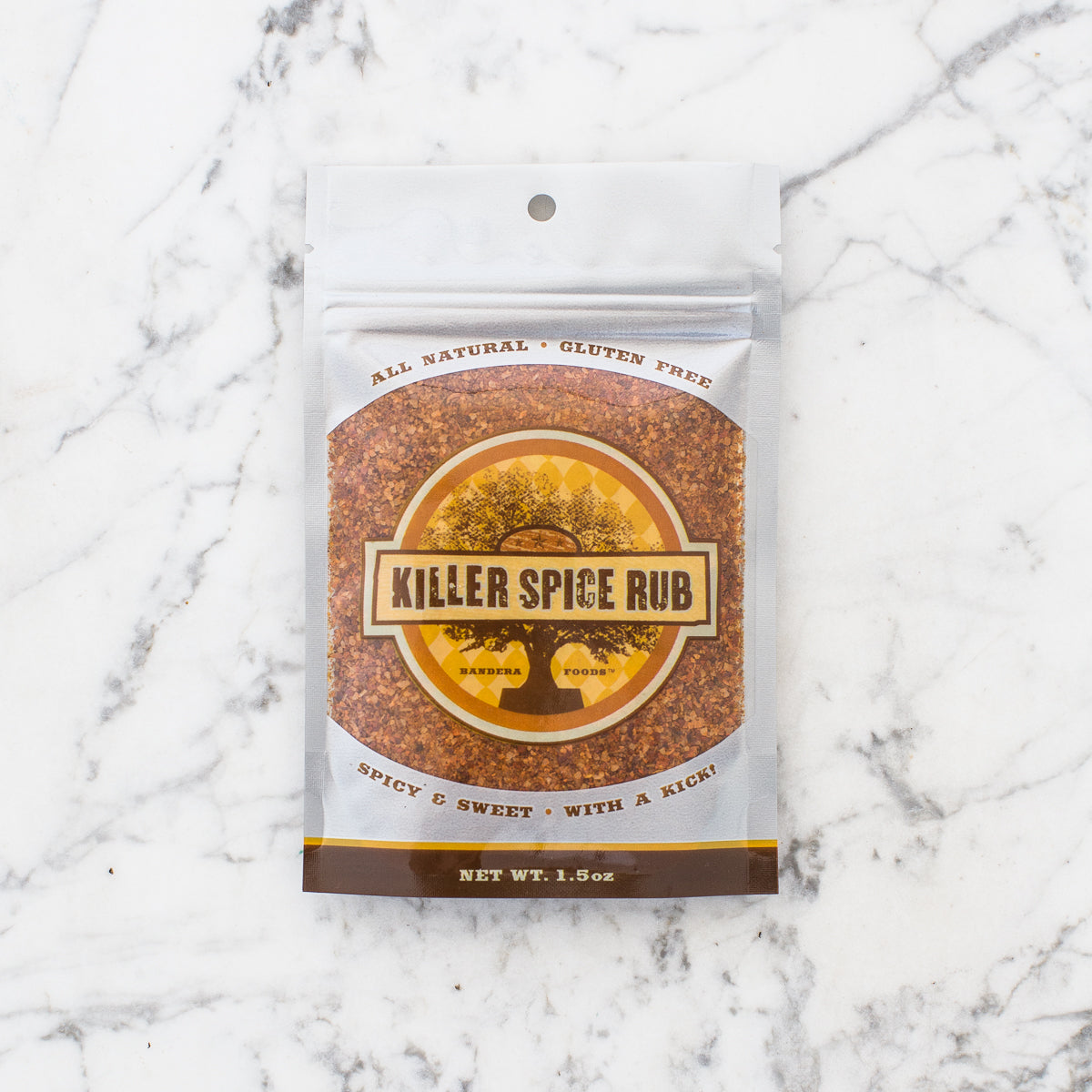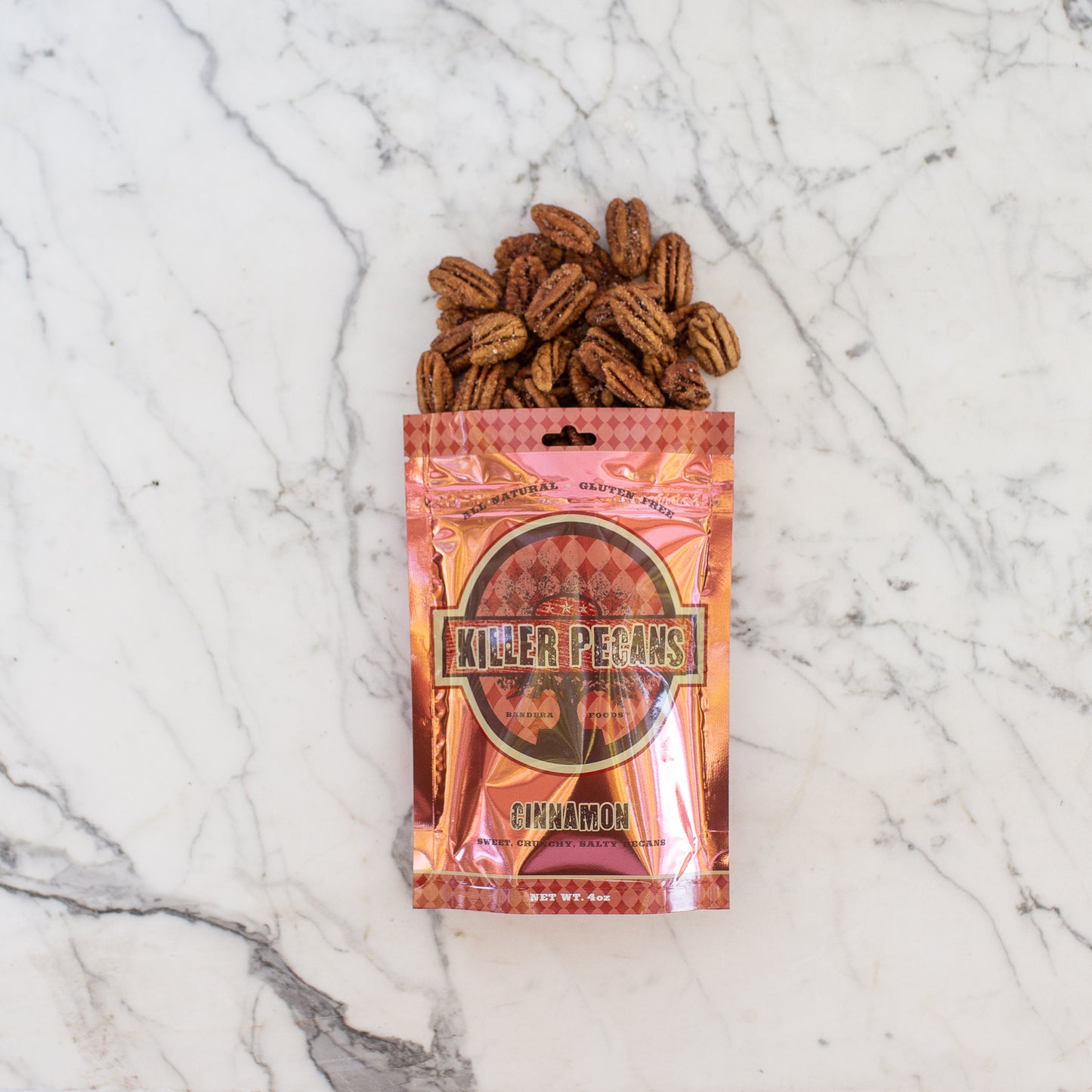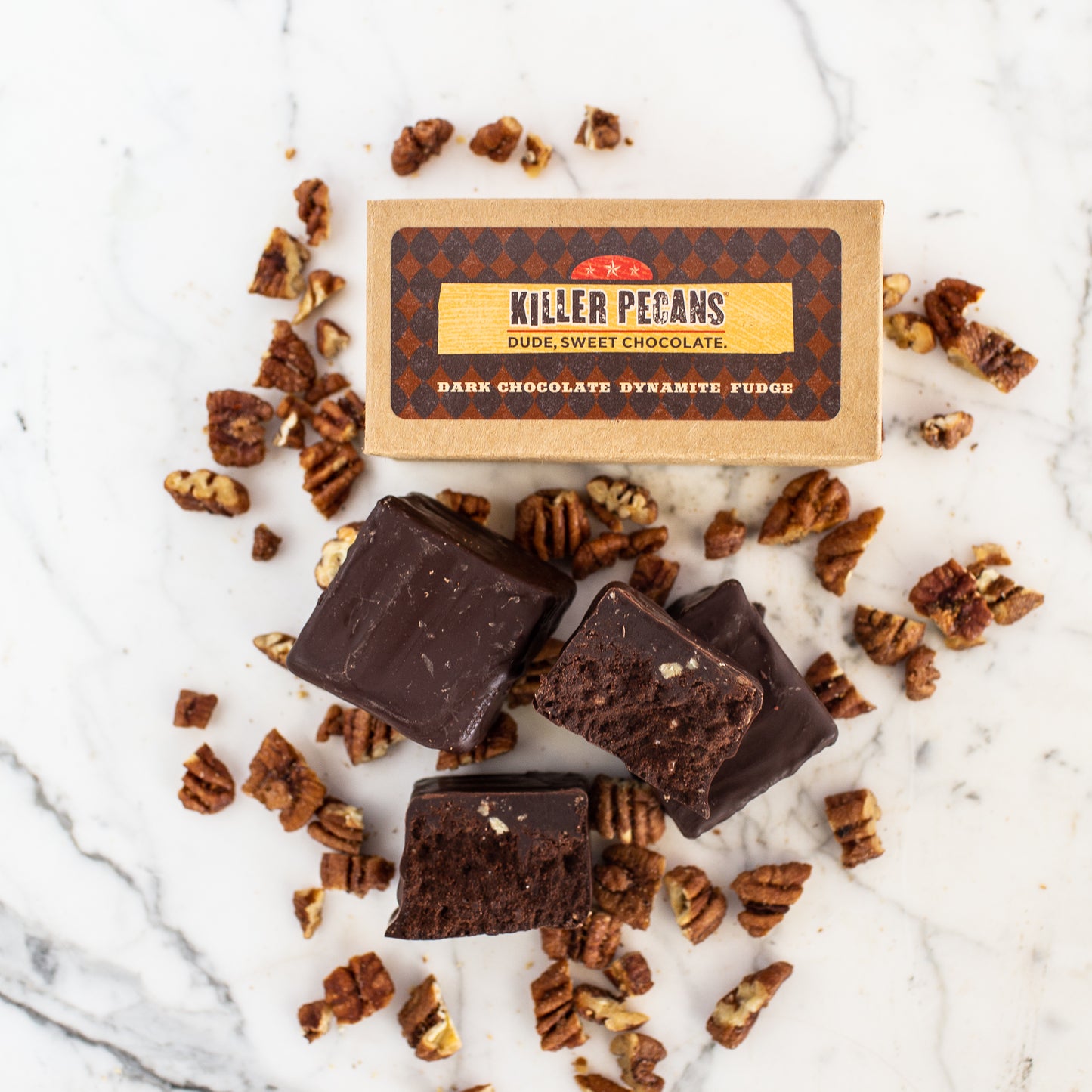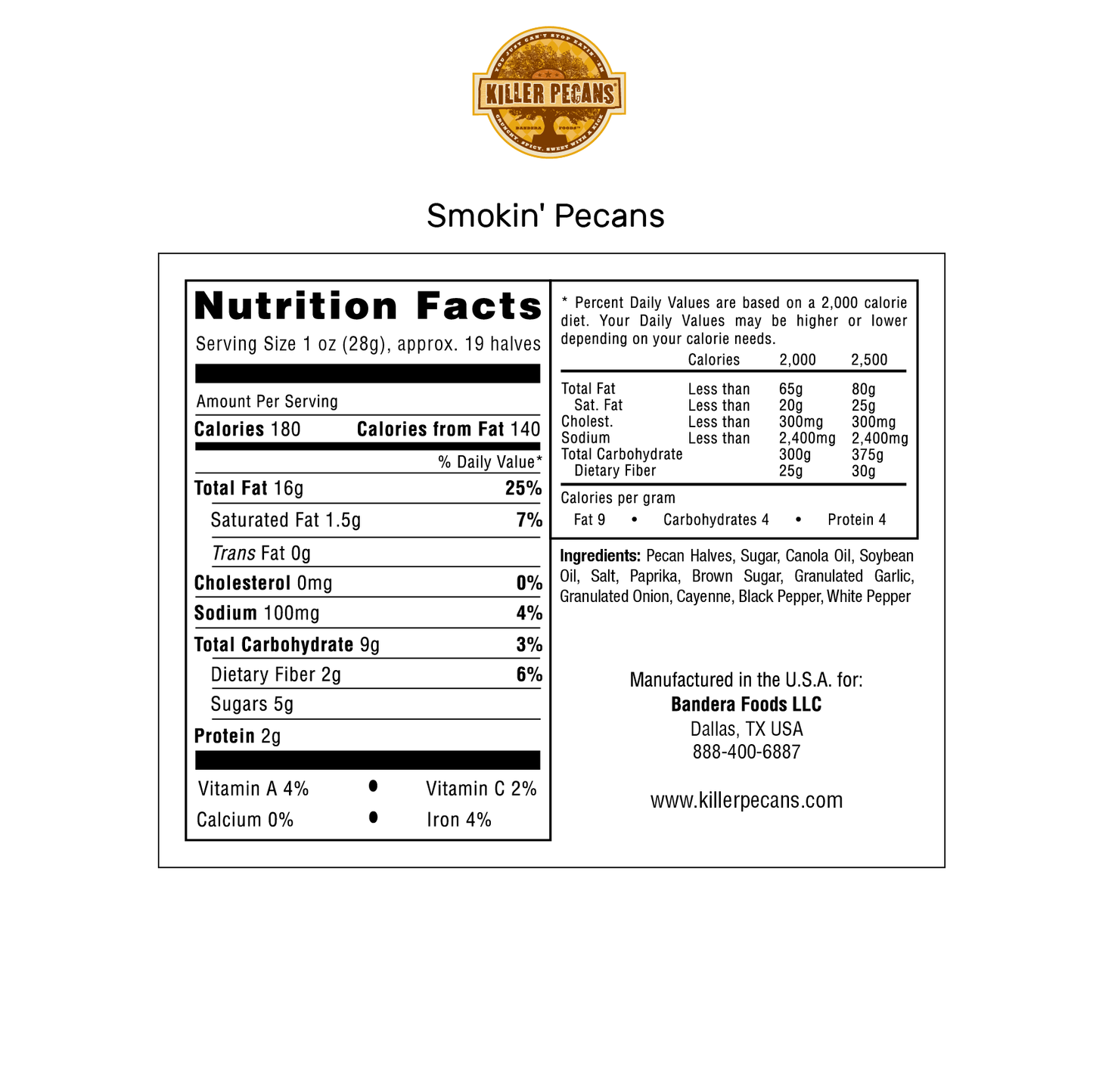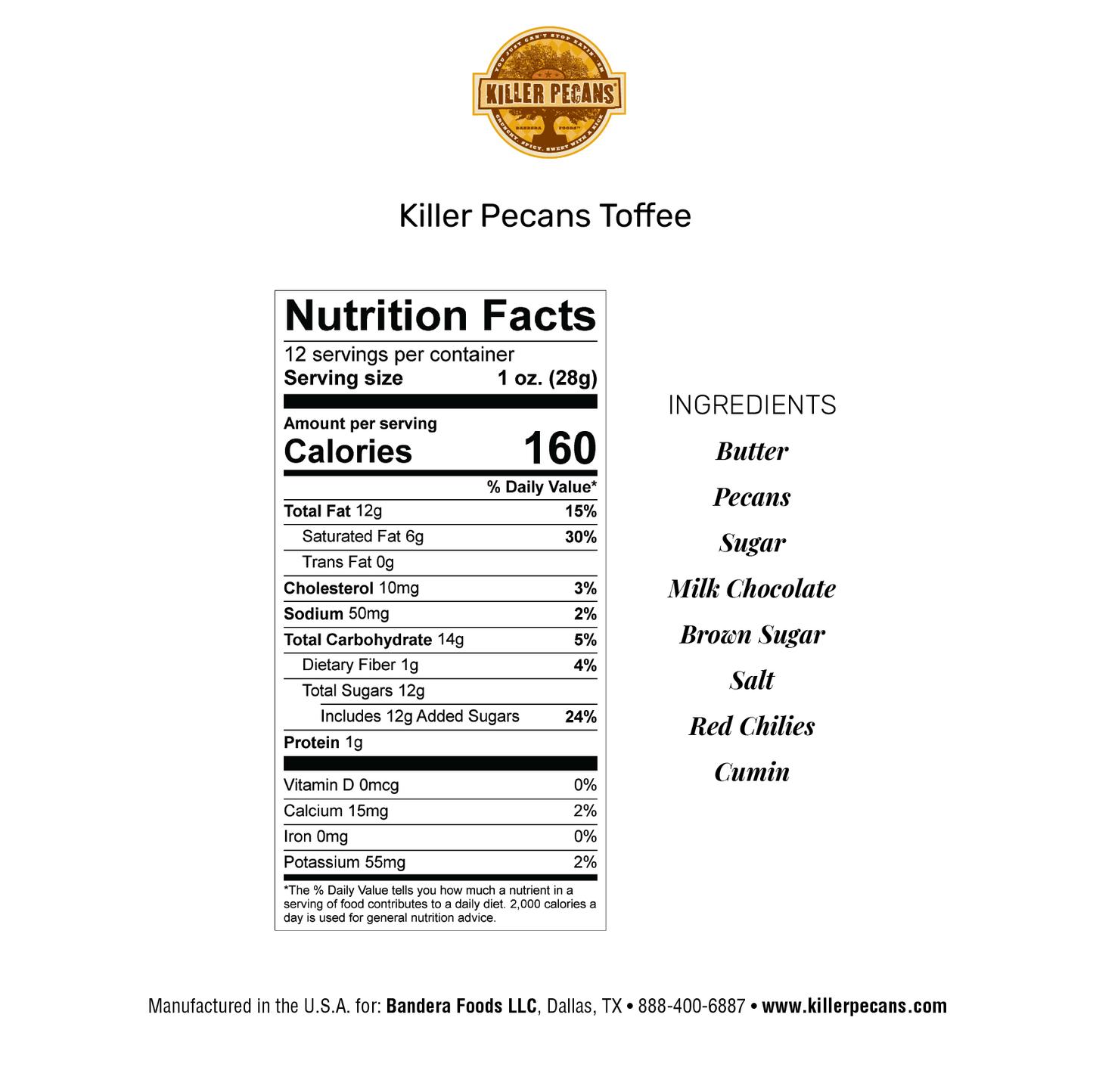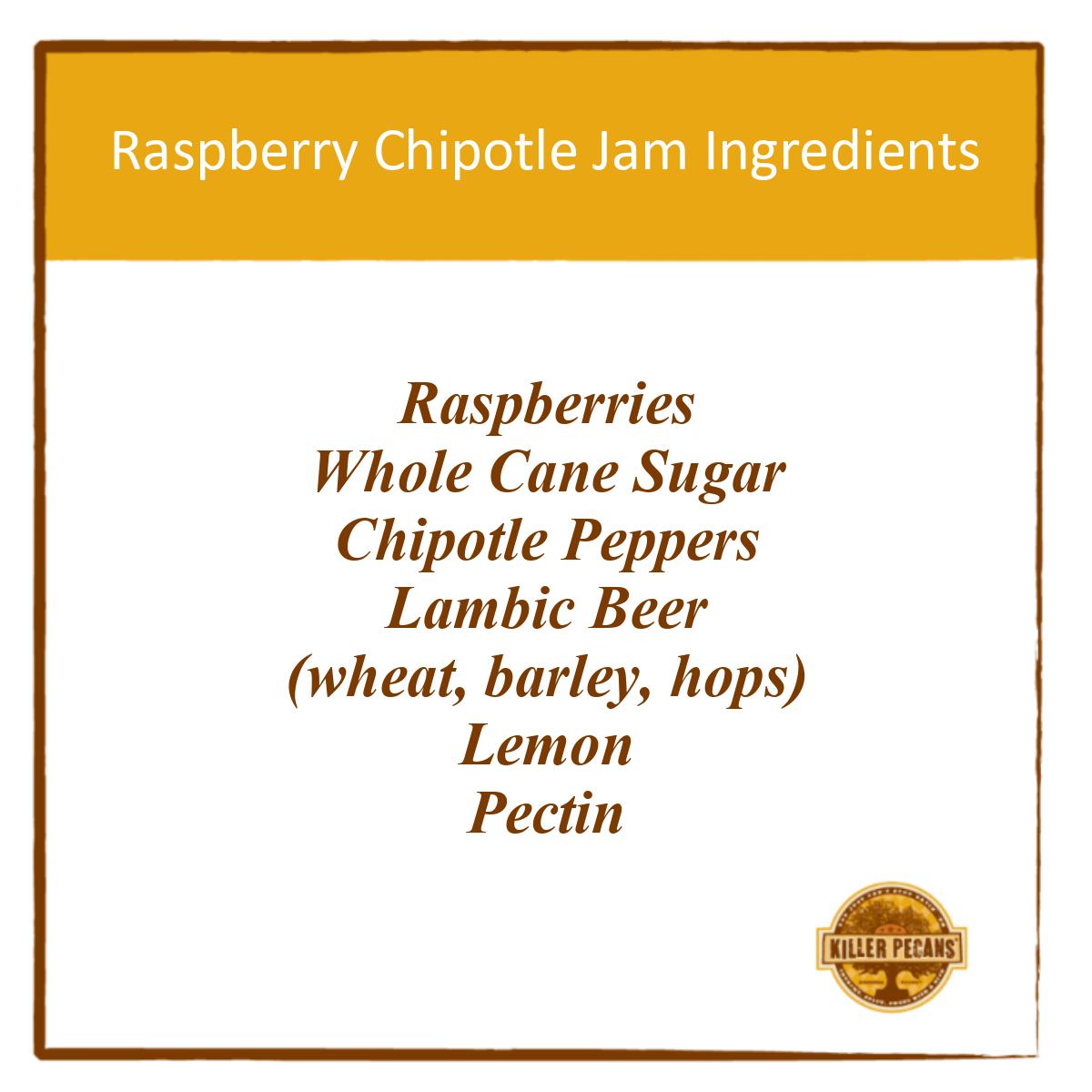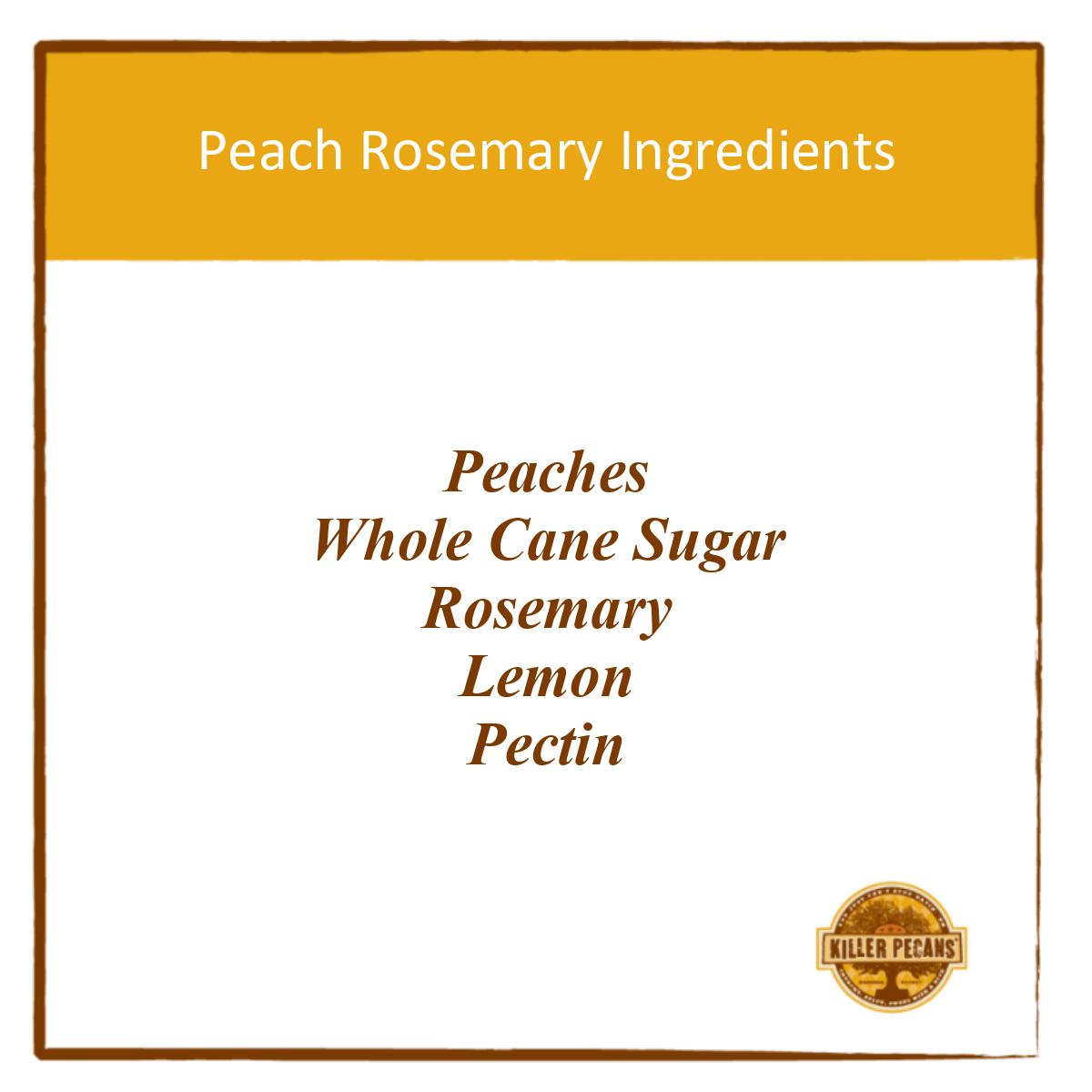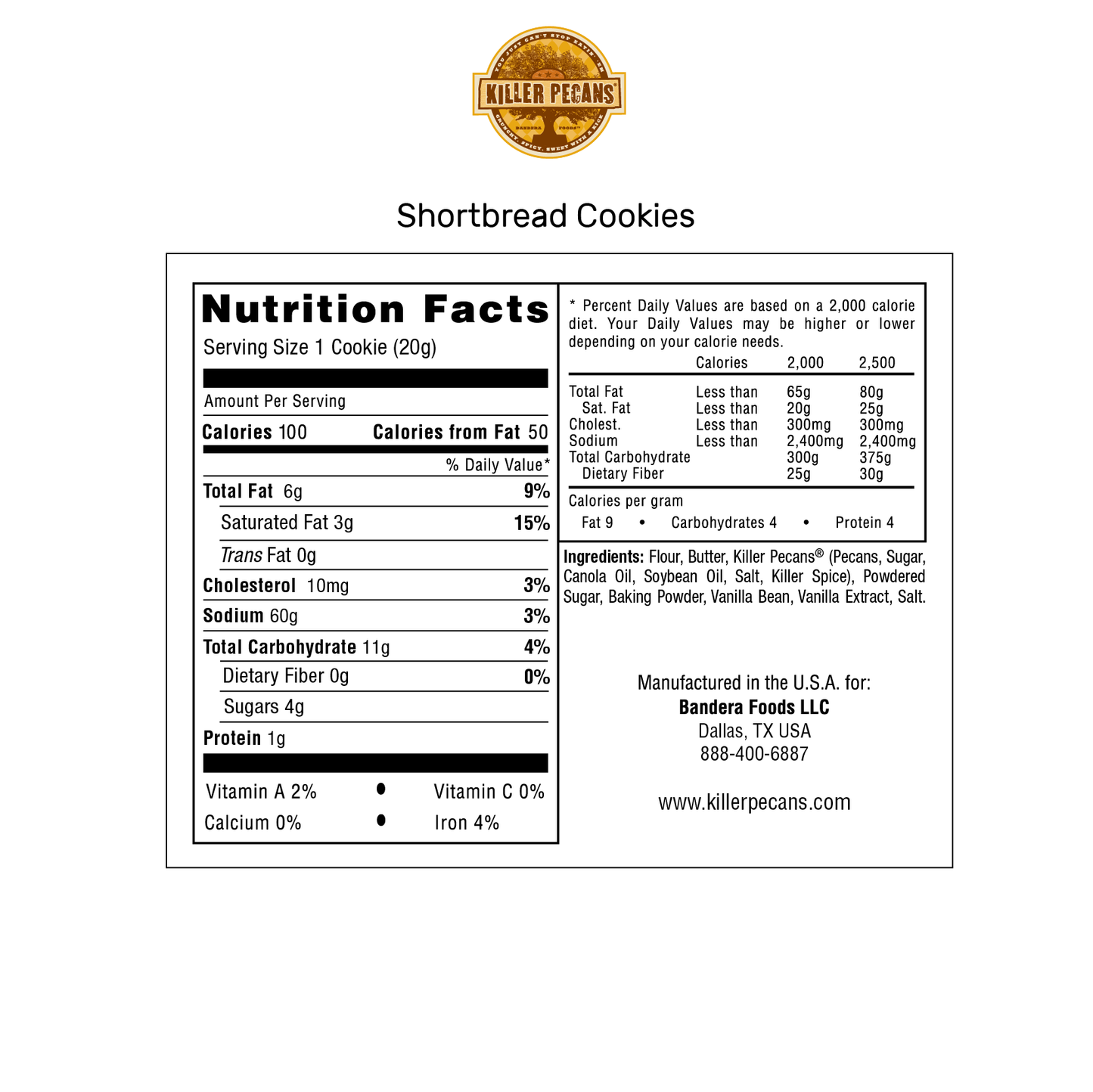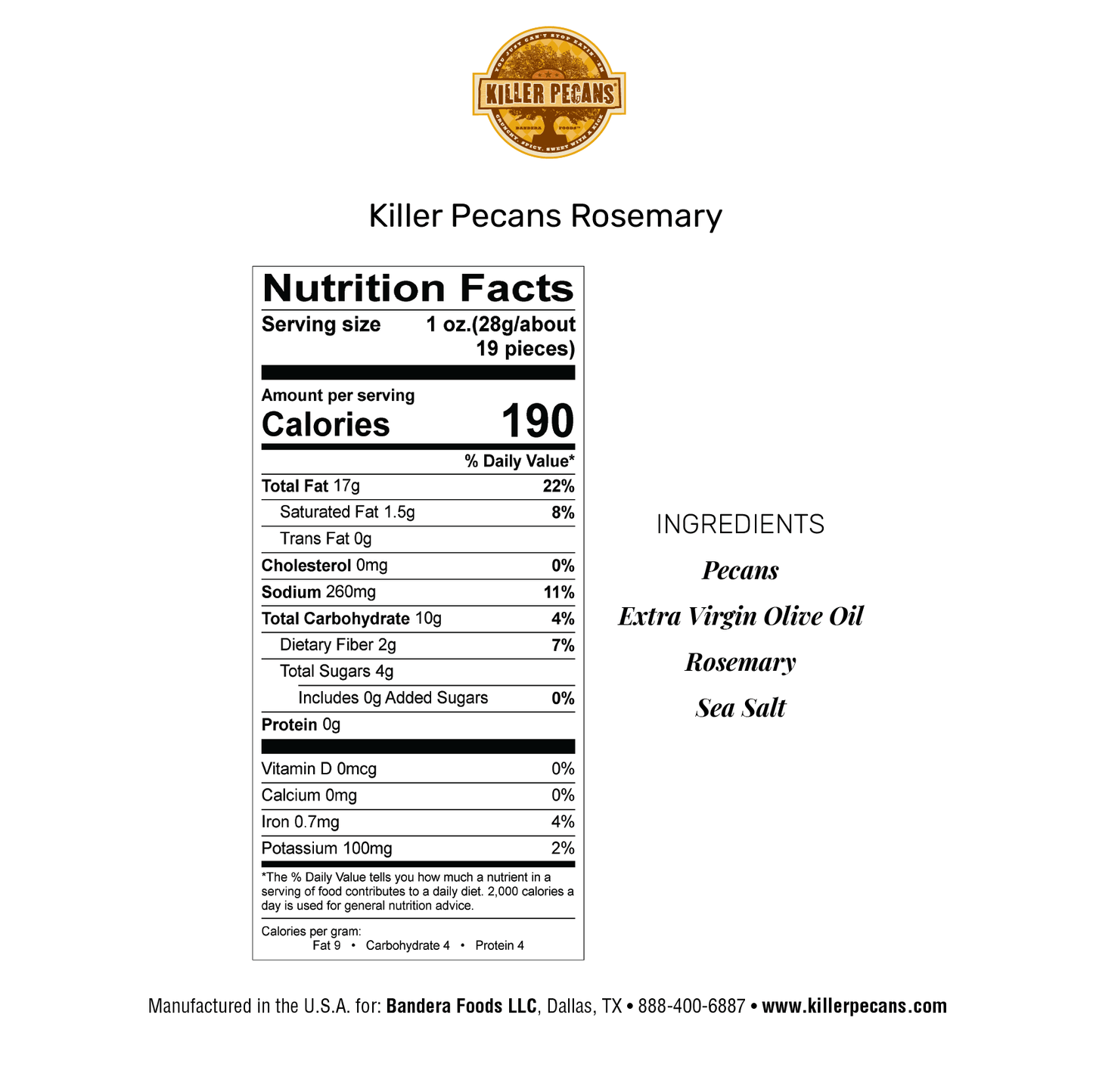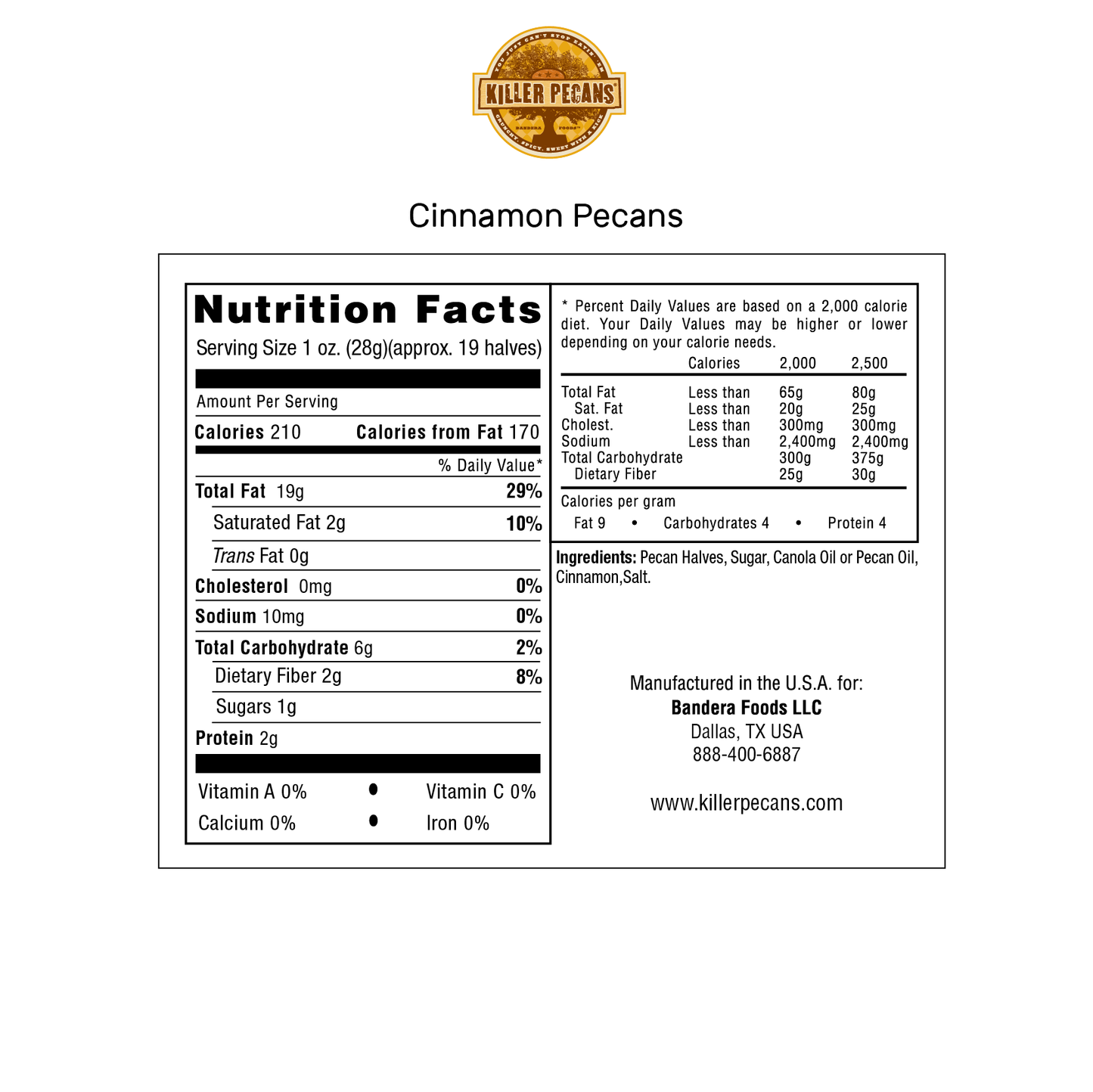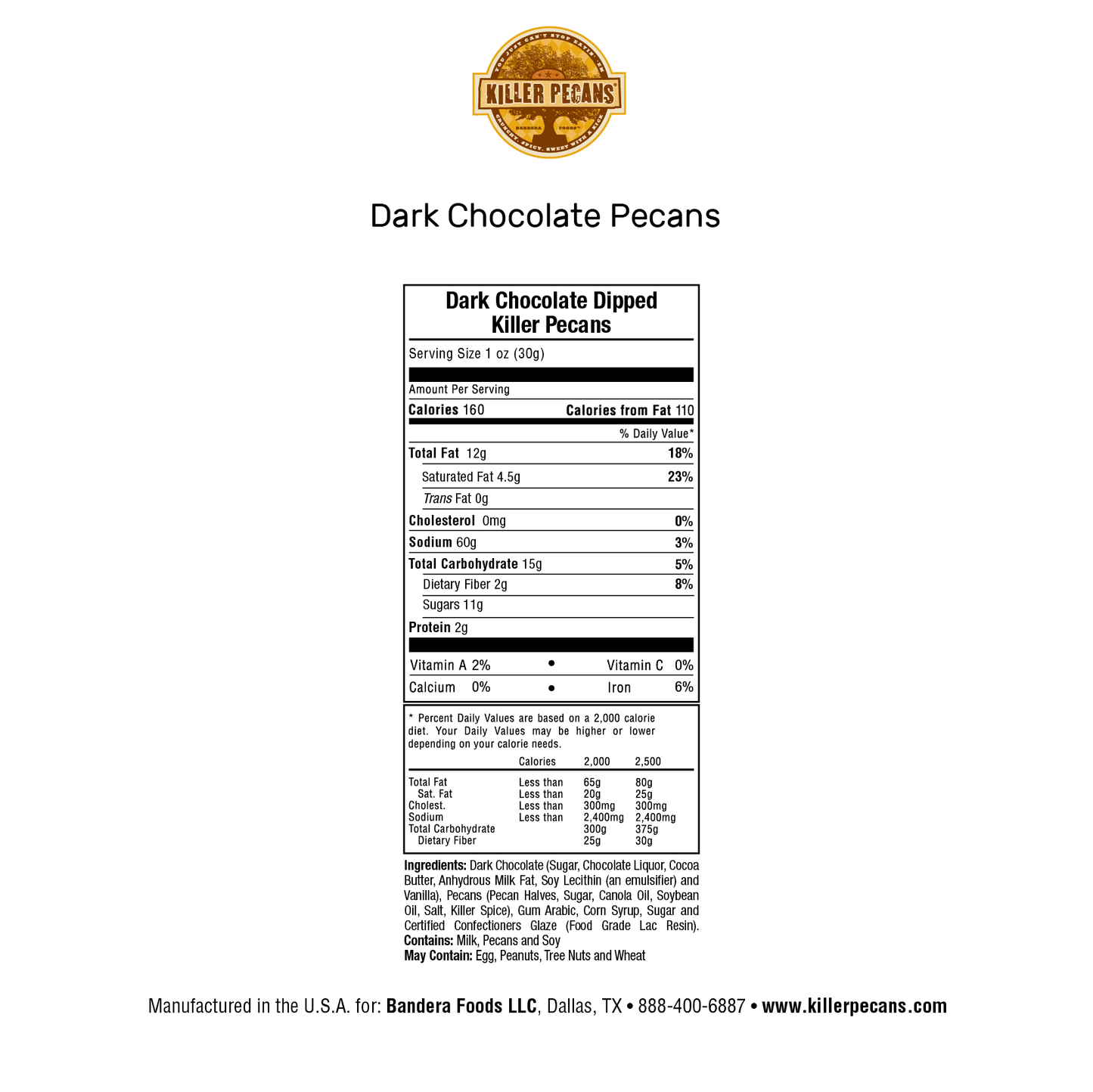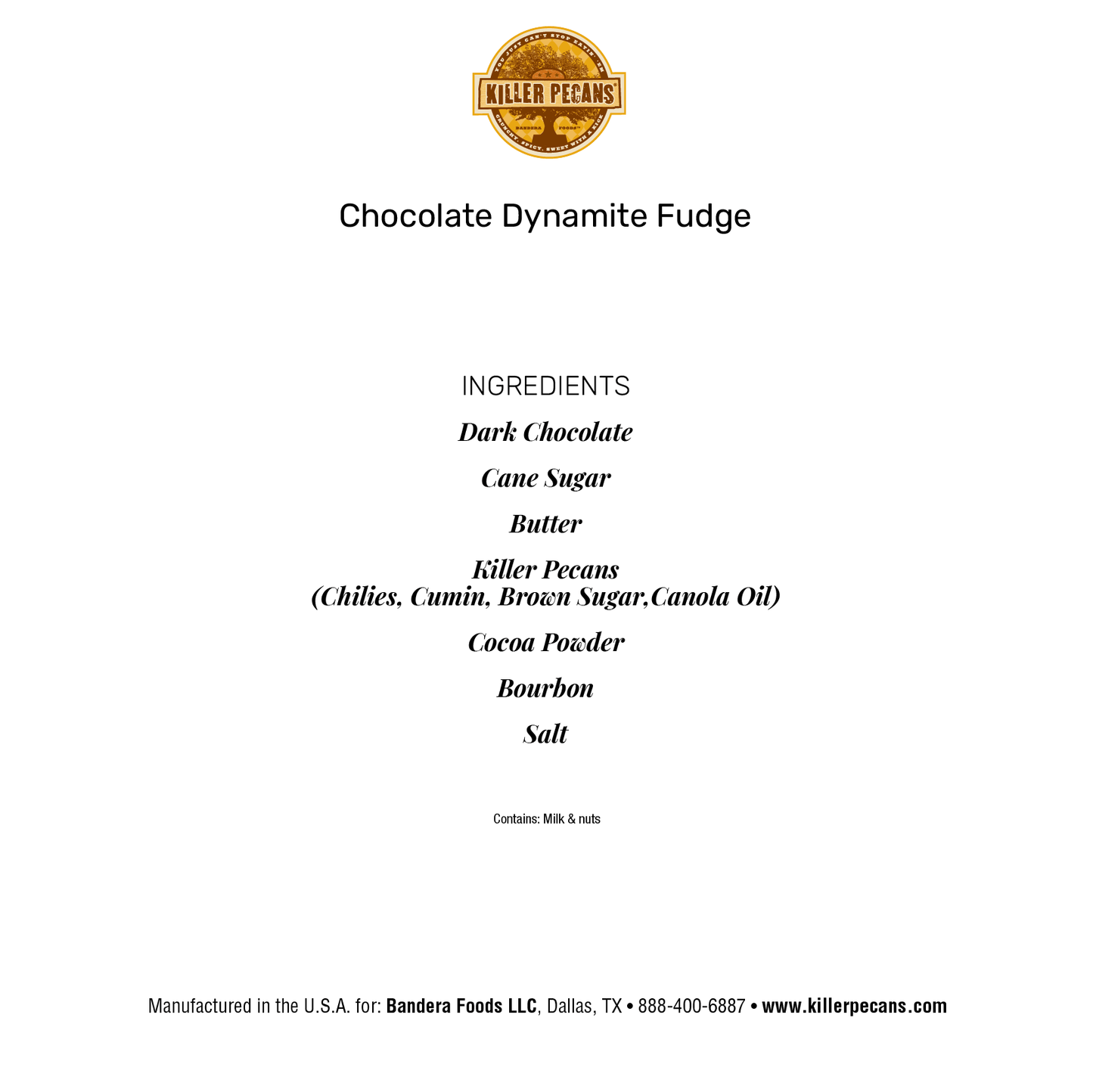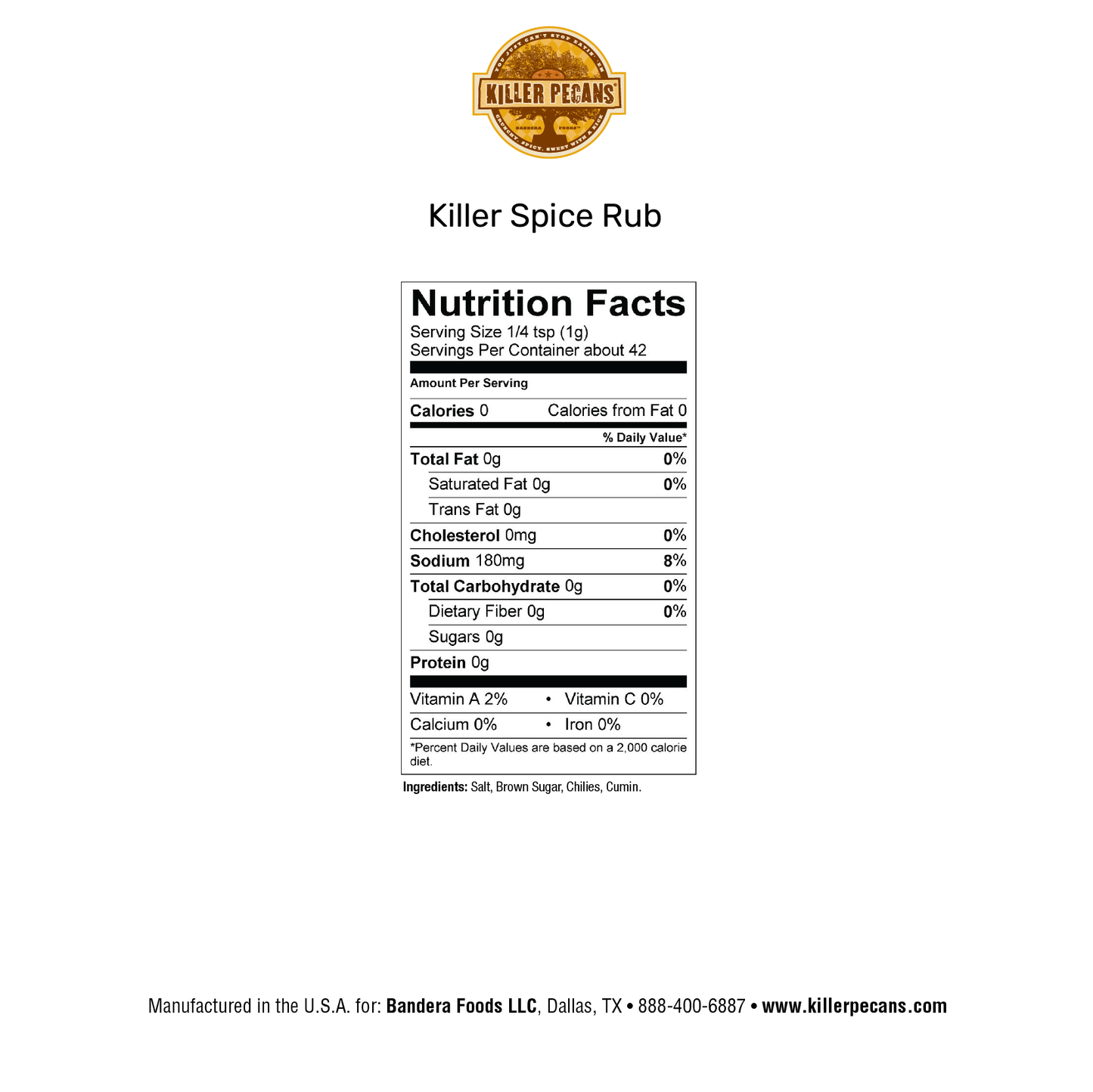 Always the best!!!
We give killer pecans every year for gifts and on special occasions. They make it easy! Top notch service and flavors!
FREE Shipping

FREE Shipping on orders of $100 or more!


Subscribe & Save

Subscribe to Killer Pecans for 10% off our pecans. Monthly options
available on select products for continued hassle-free spiciness
delivered right to you!