Our Pecans
Killer Pecans...won't find anything like 'em anywhere else! Killer Pecans is a small, family-owned business involved with every aspect of making and delivering pecans. Our focus is premium roasted and seasoned pecans created from Texas junior mammoth pecans in small batches to ensure premium quality and freshness.
Killer Pecans is a small, family-owned business whose owners are involved with every aspect of making and delivering their products to you. We care deeply about the quality of the products we make and the customer service we provide.

The best reason to order pecans from us? They're delicious! Killer Pecans has something for everyone — the spice lover, chocolate lover, cookie lover, the health nut, and of course, the pecan lover. We deliver unique, delicious pecans to you, your family, friends, and clients with much love from us.
What makes our pecans better?
We use only junior mammoth pecans grown in orchards all over Texas and all our spices are made in-house with no monosodium glutamate (msg), corn syrup, artificial sweeteners, or other additives; our pecans contain all natural ingredients and no junk. Our background as chefs drives us to make everything in small batches to ensure premium quality and freshness.
We make everything we sell or we partner with other small artisan companies that share our commitment to quality and small batch production to create custom products. Sweet and spicy, just like Texas our recipes are created by us and are unique, you won't find anything like them anywhere else!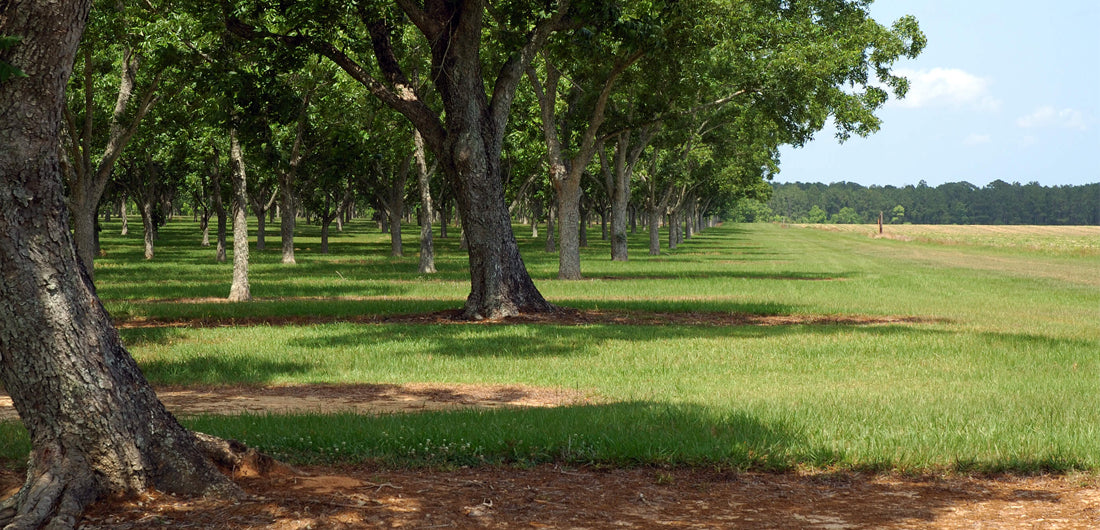 Where do we get our pecans?
Killer Pecans follows the philosophy that makes quality and consistency our primary concerns. For this reason, we source all our pecans from Durham-Ellis Pecan Company. Based in Comanche, Texas, they have their finger on the pulse of the Texas pecan industry, supporting farmers from across the state. Their state-of-the-art processing and cold storage supplies Killer Pecans with fresh, premium quality pecans year-round.
Enjoying our Killer Pecans
All Killer Pecan products are best eaten within three weeks after opening if they are in a tightly sealed bag or airtight container. However, if you don't eat the whole bag within three weeks, they are best kept in the freezer inside a zipped bag or airtight container for up to six months.

Killer Pecans, Smokin' Pecans, and Cinnamon Pecans are shelf-stable and can be kept in an unopened bag or tin in a cool dry place until the best by date; to prolong the shelf life up to one year, the unopened bag or tin can also be kept in the freezer.

Rosemary Pecans are made the day you order them and are best enjoyed within two weeks after opening; do not refrigerate or freeze.

All chocolate-dipped pecans and shortbread cookies are also best enjoyed within three weeks after opening, but can also be frozen to prolong shelf life.
Raw Texas pecans can be kept in the freezer for up to two years.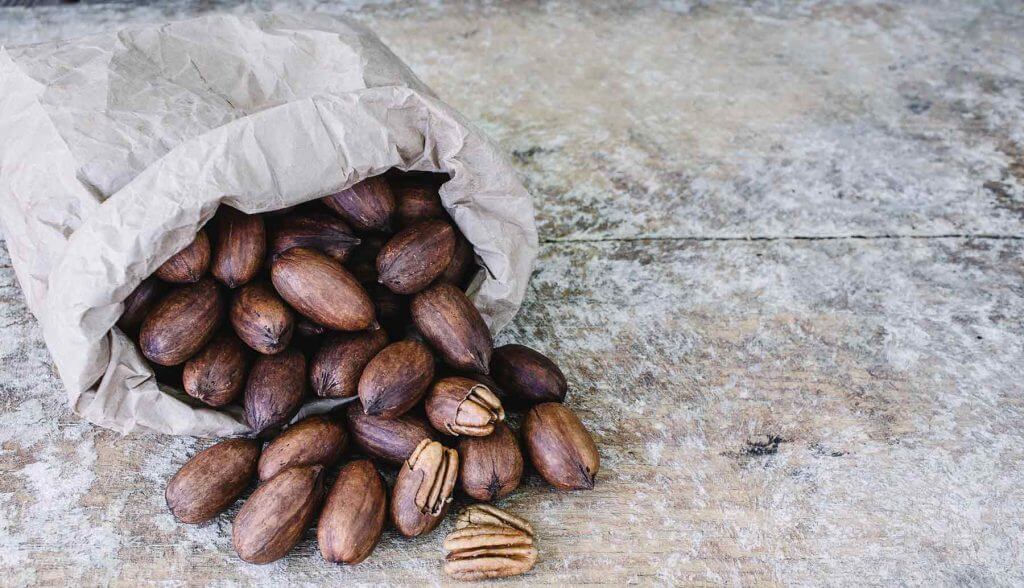 Indulge in many ways
All our pecans can be enjoyed right out of the bag, but you can enhance the experience by adding in a spicy Bloody Mary, a cold beer, a glass of wine, or a martini!

The holidays are a great time to liven up your traditional recipes; try chopped Smokin' Pecans in sweet potatoes and Killer Pecans in stuffing or a Killer Pecan pie! Cool down your summer by adding Killer Pecans to vanilla ice cream or caramel sauce. Spice up your cupcakes any time of the year with Cinnamon Pecans. All our famous pecans bring excitement to salads and cheese displays. Check out our recipe page for more delicious ways to eat our famous pecans!
shop now