Regular price
Sale price
$20.00 USD
Unit price
per
Sale
Sold out
Something brand new from Killer Pecans and you are going to LOVE it!
Korean Spice Killer Pecans are a hot, tangy, salty barbecue with a twist. This flavor is inspired by gochujang, a sauce used in Korean barbecue, maybe the only culture to master the art of the grill outside of Texas. It's got that sweet, yet spicy, flavor that put our pecans on the map, so we thought we'd pay homage to the diverse range of flavors that make Texas a cooking capitol. 
 Korean Spice Pecans are made deep in the heart of Texas using only the finest junior mammoth Texas pecan halves. 
Bandera Foods uses only the highest quality ingredients, Small batch production ensures the freshest pecans get delivered from our family to yours.  We hope you enjoy them and share them with your family and friends.
Korean Spice 12 ounce bag measures 10" x 6"
Share
View full details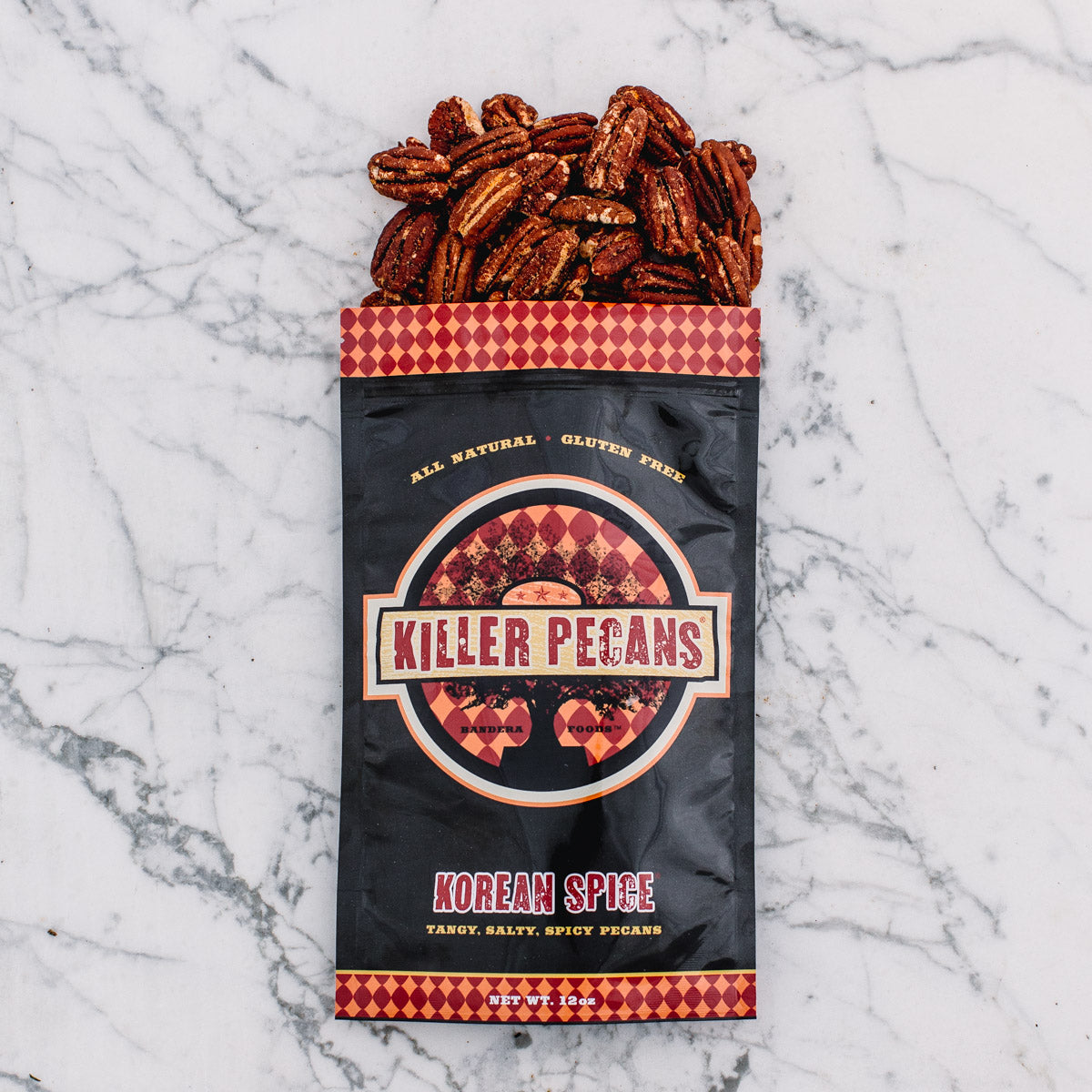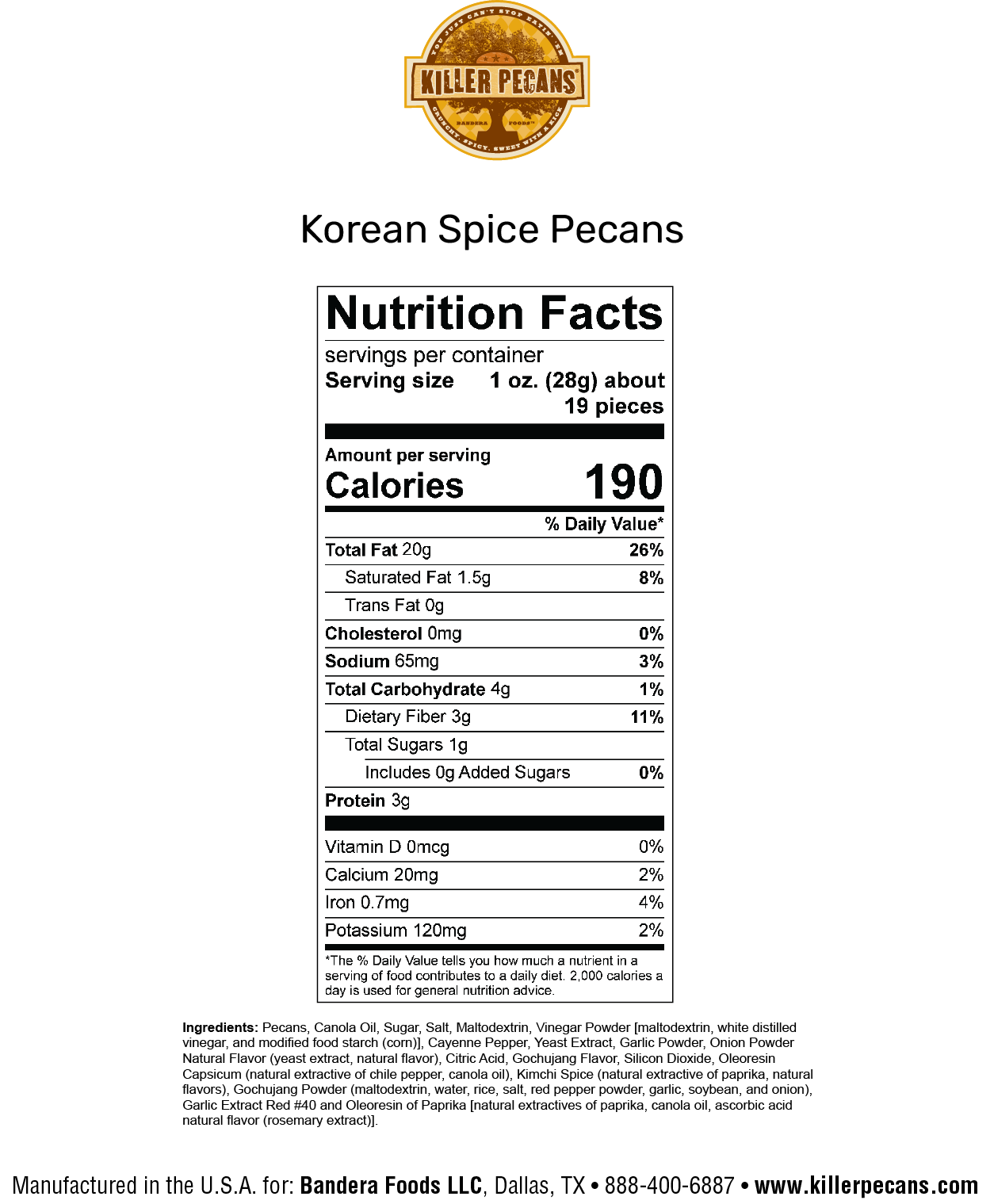 Amazing!
These things are addictive!
Rosemary Pecans
These are awesome- I'm going to have to hide them from the rest of the family the next time!
Killer pecans
I found killer pecans in catalog many years ago. I started buying them for family and friends. And now I continue to send them to my aunt and uncle in Alaska and they absolutely adore the pecans. I buy them each their own bag so they don't have to fight over them.
Pantera foods sent me a bag of the Korean pecans and I think the rosemary ones and I like both those. Though I'm afraid that the rosemary flavored ones may have become my favorite they are so tasty. I like to mix the rosemary olive oil pecans with the killer pecans that is a great mixture.
Umami goodness
I love this new Killer Pecan flavor. I'm Korean. It has a great gochujang flavor. If you have foodie friends they will love this. Just the right amount of crunch and seasoning. Another hit product!
FREE Shipping

FREE Shipping on orders of $100 or more!


Subscribe & Save

Subscribe to Killer Pecans for 10% off our pecans. Monthly options
available on select products for continued hassle-free spiciness
delivered right to you!